About Us
RUKMANIDEVI CHARITABLE TRUST is a non-governmental, non-profitable institution with the aim of helping the poor and needy in the form of Education support for the orphaned children, food and medical aids for the destitute and old aged people in orphanages identified by us, in the best possible manner. We carry out this yeomen service with the help of kind hearted, sympathetic and who are willing to help such poor and destitute
Having fair and vast experience gained by our voluntary service Team, it was decided to form an organization with legal holding and defined goals and objectives. Accordingly Rukmanidevi Charitable Trust got duly registered with the Government of Tamilnadu vide Regn. No.93/2016/BK4, with its registered office in Chennai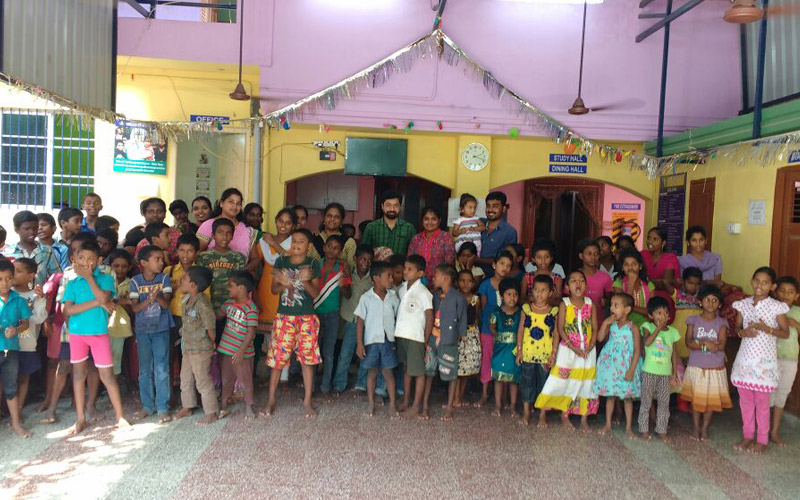 Force Behind This Movement
Mrs. SUJATHA, the Managing Trustee, with her vision and vast exposure in this area is capable to shoulder the responsibilities to achieve the aim of the Trust. The Trust is being managed by a 3 member body (Trustees) together with well experienced support staff.
Aid for Education/Food
One of our focus is in helping financially poor students, especially orphaned students to give them quality education to make their future bright. At present we are taking care of 100 children with the educational support. We also focus on distribution of foods to the poor.
Medical Aid
We are providing basic Medical treatment for kids and Old age people in the Orphanage covered by our Trust.
Dear Well Wisher
We are trying to give some happiness to the poor and destitute in the orphanage we have adopted. This is happening only with the support of Well Wishers like you by sponsoring breakfast / lunch / dinner etc. on special occasions in your family, like Festivals, Birthday, Wedding Anniversary, Death Anniversary etc.
Your generosity, in meeting the above task, can be in cash or in kind (new/old usable dreses, tasty food, educational material etc.). We accept Donation by way of M.O / DD / Cheque / Cash / Online Transfer / Google Pay / PhonePe etc in the name of RUKMANIDEVI CHARITABLE TRUST.
80-G IT Exemption
All your money donations are entitled for exemption under section 80G of the Income Tax Act.
Founder
Mrs. P. SUJATHA - Founder / Managing Trustee.